Fearless © Christine Spring
Profound life moment
Does your soul know your life purpose?
– "Challenge yourself, and believe!" –
At what stage in life do we experience that truly profound life moment? The one that makes us sit down in awe, with the immensity of deep understanding, and realisation of our life's purpose. Are we lucky enough for it to happen in our childhood? Or do we have to wait until a career change in our 30s, or a mid-life crisis in our 40s? Does it happen at all?
Perhaps it is only the 'old souls' amongst us that are fortunate to be able to articulate their passion and path early in life. Or perhaps, as a child, our instinctive self is not mature enough to demand attention, to our burgeoning passions. So, we let them slip by as we turn our attention to more practical and commercial studies – only to have them re-enter our lives thirty years later. Or maybe, through necessity, our focus is on survival and the passions of our soul are required to lie dormant until old age, or for all time.
Irrespective of when profundity occurs, it can rock us to our core. It is as if the answer to 'the meaning of life' has arrived and finally everything makes sense. Just as each of us is unique, so too is the expression of our passions, self, and purpose.
Passion can manifest itself in being a great parent, cooking a hearty meal for our family, volunteering for the community, coaching a kids' sport team, caring for the sick and elderly, doing our job to the best of our ability, tending a garden, or catching a wave. There are so many options available for expressing our individual passion and conveying our sense of self.
In Paris, it is possible to meet a man that has devoted his life to servicing and repairing wind instruments: he is a 'luthier-vent'. He can actually play each instrument beautifully, be it clarinet, saxophone, or flute. However, his unique skill is his ability to restore an instrument to its sumptuous best. His realisation: that he had a greater calling and ability to enable many to play well, than to be a virtuoso himself. In his workshop, surrounded by his machines and instruments he seems at peace with himself, and the world. His expertise is famed and his global clientele of professional musicians seek out his passion to enable them to perform theirs.
Whether our passion is known in childhood, discovered by trial and error, or realised in adulthood is not important. The only aspect that matters is what we choose to do once it has been acknowledged.
The New Year is swift approaching – will 2018 by a year of commitment to you deep purpose in life? What do you think? Are you ready to challenge yourself and live true to self? Is this the year for courage? I hope so. Believe! Breathe.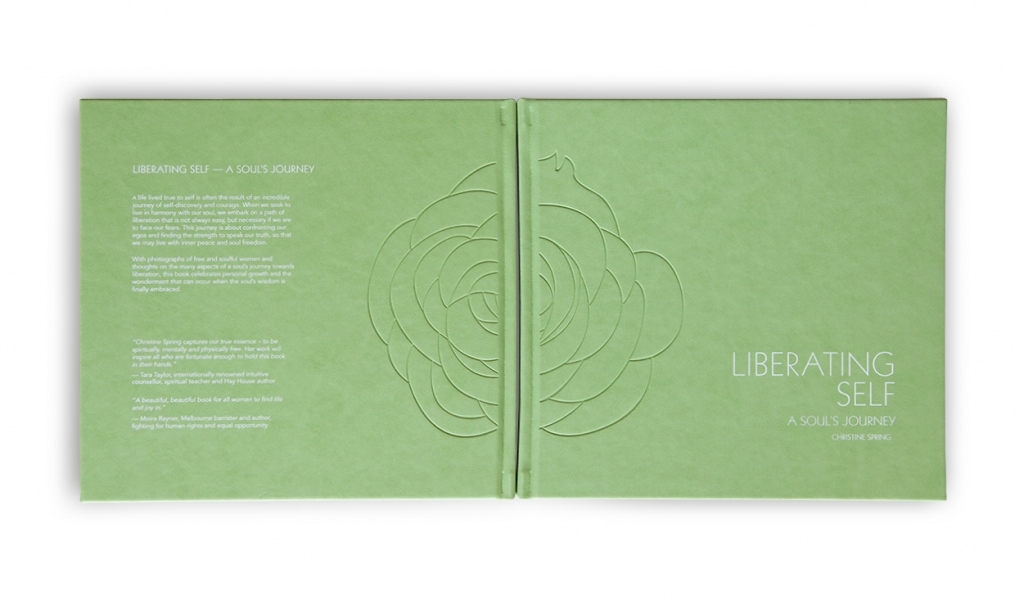 Liberating Self – A Soul's Journey, explores the path of liberating self to choose to live our dreams and the wonderment that can occur when the soul's courage is embraced.
To be further inspired, download the entire ebook from my website "Liberating Self – A Soul's Journey"
Thanks for being curious to connect and be inspired.
Merry Christmas and Happy 2018.
Christine x
Ps Check out my website and philosophy on www.christinespring.com
Profound life moment, Profound life moment, Profound life moment