Image 'Challenging Boundaries' © Christine Spring
"Challenge yourself and believe!"
– To Learn, To Grow, To Embrace Self –
When did you last challenge your boundaries?
I have always been curious, wanted to experience, and keen to learn for myself! My curiosity to consider what is possible, rather than what is the 'norm' or accepted practice helped me be innovative in my corporate career, and has taken me on some incredible travel adventures. I have an antipathy to being told what I "cannot do" or what is "impossible!" When people try to put a boundary in front of me I wonder what their motivation is, what is their fear?
A heroine of mine has always been Amelia Earhart. She was an indomitable spirit, and extraordinary adventurer. She smashed gender boundaries, and chose to see herself as an equal of all. She committed to her passions, knowing the risks, and did not limit her choices by others' fears or boundaries. As she said –
"The most difficult thing is the decision to act. The rest is merely tenacity. The fears are paper tigers. You can do anything you decide to do. You can act to change and control your life and the procedure. The process is its own reward."
I have not piloted a plane across oceans, nor sailed single handed around the world. I have not fought in a war, or scavenged to feed my starving child. I have not been driven to act out of necessity, or out of a desire to test myself against the elements. My challenges have been personal and corporate, my boundaries defined by self and others, for me to test, and push against.
So where does this energy to strive and push and commit come from? I don't know – it is just me! I have a hunger to experience and learn, rather than a desire for perfection.
What I also know is that each time I set a goal, a challenge, and then with time achieve it my world opens up, my Universe expands and I have the joy of connecting with souls that bring great richness and joy to my life. Today my sisterhood of girlfriends comes from around the world. The women who I have formed great bonds of shared experiences with, the ones that held out a hand to help me, the ones who supported me. I count myself fortunate to have these soul beauties in my life.
Most fabulously, is that with each personal or corporate challenge I have grown, learnt and also connected to a greater awareness of self. I have grown courage, built resilience, learned to accept patience, and embraced compassion. I look back now at my 21 year old self and smile, she had no idea of the adventures ahead and of how much she had to learn!
Don't get me wrong, it hasn't been an easy journey. There have been failures and disappointments, great sadness and pride to be swallowed. I have been foolish. I have had to learn aching patience. I have hurt, and I have had to learn forgiveness of others and self. Each new challenge a gift to self and soul – a choice to face my paper tigers!
So, when I decided to create a body of photography work based on woman, to capture soul beauty I knew that I would be challenging not only myself, but also the women that agreed to work with me. Just finding women willing to be photographed is a challenge! Then identifying a location and getting a safe atmosphere just compounds the challenge ahead.
It would be easier just to photograph a landscape! It would be easier not to photograph anything – far less work!
But, if you are like me and have a passion to live your dreams – then the easy road will never be your road of choice. I prefer to commit the energy, and imagine the magic of serendipity when light, location and happenstance combine.
If I did not commit my time and energy, then the women I have been so fortunate to work with would not (in all likelihood) have got to experience the unique feeling of liberation that occurs. It's a bit of a win-win really – I get the joy of taking a photograph of soul beauty, and they get the joy of seeing an alternate perspective of self.
The more time I have spent with my Soul Beauty project, the more I have come to realise that my motivation is not just to take photographs (though in all honesty I love that part of my work), my greater motivation is to help women find the courage to challenge themselves and believe that they can be all they wish to be, that if they have the desire and energy they can create their dream life.
I believe that boundaries are just another name for fear – be it ours, or others – and it is fear that limits our capacity to act.
If the fear is not based on a clear and present physical, psychological or emotional threat, but rather just a worry in the mind – then perhaps it really is just a paper tiger! Scary looking, but not able to physically maul.
So, then it leads me to ask you the following questions:
What is your heart's desire, your dream? What are the impediments to creating your dream? What are the steps you need to take to overcome these impediments? Who do you know that can support you on this journey? Do you have the energy to do the work?

How can you build your strength? How committed are you, really? What else is truly stopping you?
The big question – are you ready to awaken and liberate self? How much do you want it?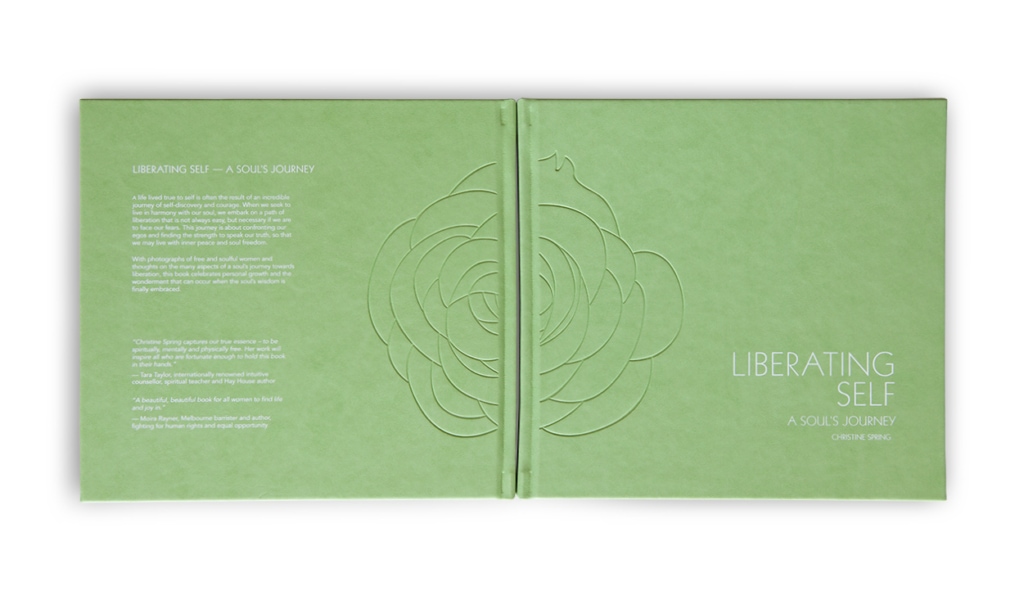 Liberating Self – A Soul's Journey, explores the path of liberating self to choose to live our dreams and the wonderment that can occur when the soul's courage is embraced.
To be further inspired, download the entire ebook from my website "Liberating Self – A Soul's Journey"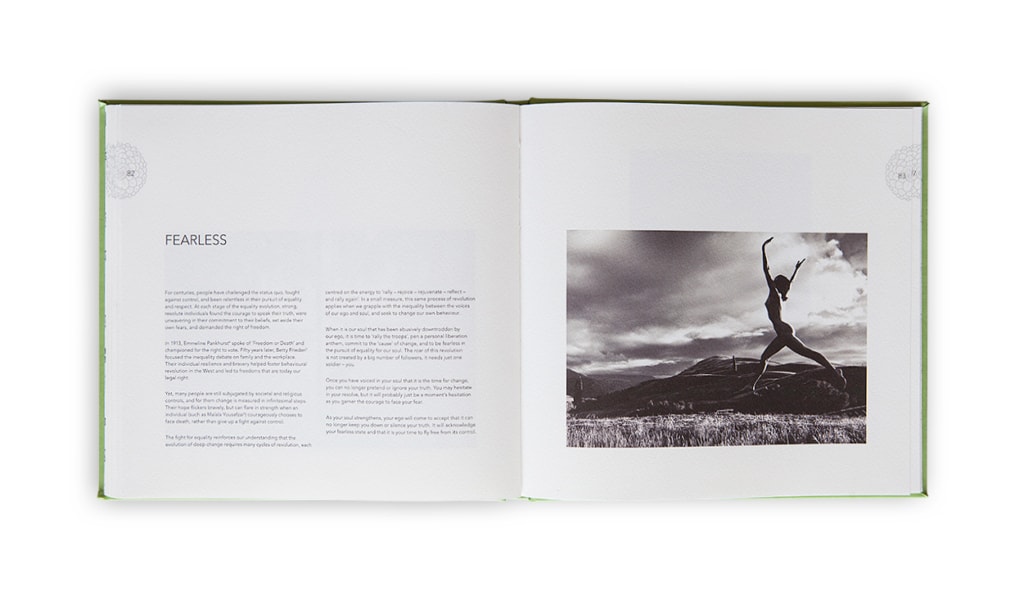 Thanks for being curious to connect and be inspired.
Christine x
Ps Feel free to check out my philosophy