Flamingos in Love. Walvis-Bay Namibia, 2016 ©Jane Wynyard
– A Roaring Souls interview with Jane Wynyard –
London Fashion PR turned Wildlife Photographer
"Challenge yourself and believe!"
"Do you listen to the calling of your heart, of your soul? When during your journey will you consciously seek to define your unique self in terms of passion and your spiritual destiny? Does fear for safety, security and success limit time spent cultivating spiritual well-being?
At what point in our life will we awaken to the needs of our soul and seek to balance them against the demands of our ego?"
These are the questions that often bubble into our conscience during the first step of a soul's journey to conceive and champion major change in our life. I think of it as the awakening!
Often reading another's courageous story helps inspire me – so I am thrilled to be doing a series of interviews with women who have "awoken", conceived of change, garnered courage, challenged themselves, and listened not to their soul's whisper – but to its ROAR! These women have chosen to believe, embrace risk and to liberate self to live a passionate life. Not necessarily an easy life, but one that energises them and fills their world with joy.
It's titled the "Roaring Souls" series, because I believe each of these women are wonderfully inspiring and shine with the light of soul beauty! They have chosen to trust in self! I hope you enjoy.
Jane Wynyard – Wildlife Photographer
The first women in the series is a fellow kiwi, the very fabulous Jane Wynyard, or as she notes 'Jungle Jane' or 'Calamity Jane' depending on the situation! I'm incredibly grateful for the opportunity to introduce her to you and share her story.
Jane blogs her adventures via the www.batteredpassport.com and reading it you would think she has been living this life for a very long time, but extraordinarily she only took the "scary and exciting step of leaving her high profile career as a fashion media PR in London to pursue her passion for wildlife photography, PR and photojournalism in October 2016"! So, I'll let Jane tell you about her awakening and what motivated her to risk leaving the security of her glamorous, well paid career.
Jane – I am curious – leaving London and glamour for adventure and wildlife – that is a pretty mammoth change. I am sure you didn't just wake up one morning after a great party and decide no more shopping, bubbles and celebrities!
I am thinking there must have been a catalyst, something that shone a light on your life and illuminated the need for major changes. Could you share how your awakening and realisation came about?
Hi Christine and greetings from Samburu in North Kenya. Thank you for giving me the opportunity to be the first to launch your Inspiration Series. I love the idea of women inspiring women … we can be so hard on ourselves, so judgemental, always measuring our success against others, so it's fabulous to have a site like this where we can inspire each other to be the best we can be and to share our life stories, our achievements and our journeys … 
So, there was indeed a catalyst, or a series of catalysts in my case, that illuminated my need for change. 
 First was the sudden death of my stepbrother from cancer in 2013. At 52 he was young, strong, adventurous, with a family he adored and yet he was taken from us in a flash.  His death shocked me to the core and made me question my existence on Earth and whether I was living my life to its full potential. I guess it planted a seed in my subconscious that began to grow.
The second catalyst was my cousin – a brilliant egyptologist in Oxford – being struck down by the blood infection sepsis in 2015. Overnight she went from being an independent, adventurous, globe-trotting mother and wife to suffering life-changing injuries that left her almost entirely dependent on others. Most people would have given up after such suffering, but my cousin's bravery, her determination to get on with her life, return to a 'new normal' with her husband and baby son and learn to adapt to the terrible blow she'd been dealt, taught me a huge lesson about resilience. It also made me again question my own existence.
The little seed planted when my brother died had now grown into a tree. I realised that life was incredibly short, that I needed to do something 'real' which for me meant unleashing my adventurous spirit, returning to nature and conservation and using my skills for positive change.
I wanted to feel alive and free in a way I'd never experienced before and it took two tragedies to wake me up. I never in my wildest dreams imagined I'd end up in Africa working to save the biggest land mammals on earth – elephants – but here I am.  I feel free, happy, very very fortunate to be doing this work and fulfilled in the knowledge that I'm doing something worthwhile with my life.
Sometimes when a light gets turned on, when we don't want to wake up we yell and scream to have it switched off! Did your mind (your ego) rail at the thought of change? Did it try and smother your soul's voice with logic? How much of a battle did your ego put up with its fears for your safety and security? What reasoning did your soul offer up to quell the ego's logic and reason? Lots of questions I know – sorry – basically how did you find the courage to overcome your fears, to risk failure???
This is such a great question as my chattering monkey brain certainly went into overdrive throughout this process!
I knew I had to make a big decision but I didn't know what it was or where it was going to take me. I was so scared of losing everything and spent months boring my friends and family with the "what ifs'. What if I fail? What if I run out of money? What if all this is just a pipe dream?"
I had fantastic support from friends and family including my cousin who urged me to step out of my comfort zone and I knew that if I didn't listen to my inner voice and give it my best shot, I would regret not taking that step. But it was absolutely terrifying.  I spent months agonising over my decision, working on spreadsheets to see how long I could live on my savings, writing plans, going to courses and googling other people's stories before I made the leap into the unknown. And it was nowhere as bad as I thought it would be.
I woke up one morning and the chattering monkey had gone. Instead I heard a voice that was very calm, very loving and very reassuring and it simply said 'Ok Jane, today is the day. You have to do it today. Everything will be OK' I went into the office, wrote my resignation letter and handed it over. And the rest as they say, is history.
I believe that if you never try, you will never know what you are capable of achieving. Theodore Roosevalt's "Dare mighty things" speech is a favourite of mine. Without doubt you are "daring mighty things" – so I am wondering about the energy you're expending to grow and create your new life. Surely it would have been easier to stick with your established known life? Seriously, how exhausting, are you finding change to be? Is it worth it?
For me it was totally worth it. I could have stayed in London earning good money, climbing the ladder of success, riding horses in the countryside for my weekly 'nature fix', buying a house etc but I felt trapped in a never-ending cycle of nothing going nowhere.
Surely there was more to life than this. And I found out there was!
Since I made the leap, my life has opened up in more ways than I could ever have dreamt of ….
Yes, the change was exhausting and scary but also exhilarating as I had no idea what was around the corner. I just had to trust my instinct and go with the flow…. And look at me now . . . I'm surrounded by wildlife and working for a cause that I am totally passionate about in a stunningly beautiful continent. I've seen rare mountain gorillas in the wild, worked on hyena and cheetah conservation projects in the middle of the Namib desert, photographed herds of wild elephants only inches from my face and babysat injured baboons. Right now, I have a baby vervet monkey staring at me wide-eyed through the window. Life doesn't get much sweeter than this. 
You've been following this path for less than a year, and it is only four months since you put all your belongings into storage and returned to Africa. Has there been that magic moment yet – the one that made you stop and say "This is great – I love my life – I am so glad I faced my paper tigers!"
I have these magic moments every day and I have to pinch myself constantly!
This time last year, I was working in fashion, sitting in an office (albeit a beautiful one) in the middle of London staring out through glass onto a motorway in Shepherd's Bush. I felt uncreative and rudderless. This year I'm working in conservation and photography, in the African bush, watching vervet monkeys play and the occasional wild elephant pass by. I've reawakened my creative soul through photography and storytelling and found my niche. I love my life. I'm lucky to have this life, but I've also worked hard to get here. Of course, it has its challenges and this life is not for everyone, but for me I couldn't be happier. 
Jane, I promised you only seven questions – so I will make the last three short – could you in a few words share some of your soul learning and wisdom –What has your soul learnt about courage?
That it's OK to take a risk as long as you listen to your heart and believe in yourself.
How important is resilience?
Resilience is important but you'll never know just how resilient you are until you're tested.
I'm constantly amazed at how much Humans can endure and I've learnt so much in the past four years about the Human spirit. I've learnt to be more empathetic and less stressed by the little things. To live in the present and not worry about the future and to try and look for the silver lining in most things …
If I asked your soul "what is freedom?" what would it respond to us?
Adventure and being able to follow your heart …
Jane – thanks so much! I wish you safe travels on your journey ahead and I really look forward to following your story on www.batteredpassport.com.
Your personal courage to commit to your passion, purpose and a life lived true to self is inspiring. I love that the philosophy I wrote in Liberating Self – A Soul's Journey is reflected in your story. Truly in my world you embody 'soul beauty'!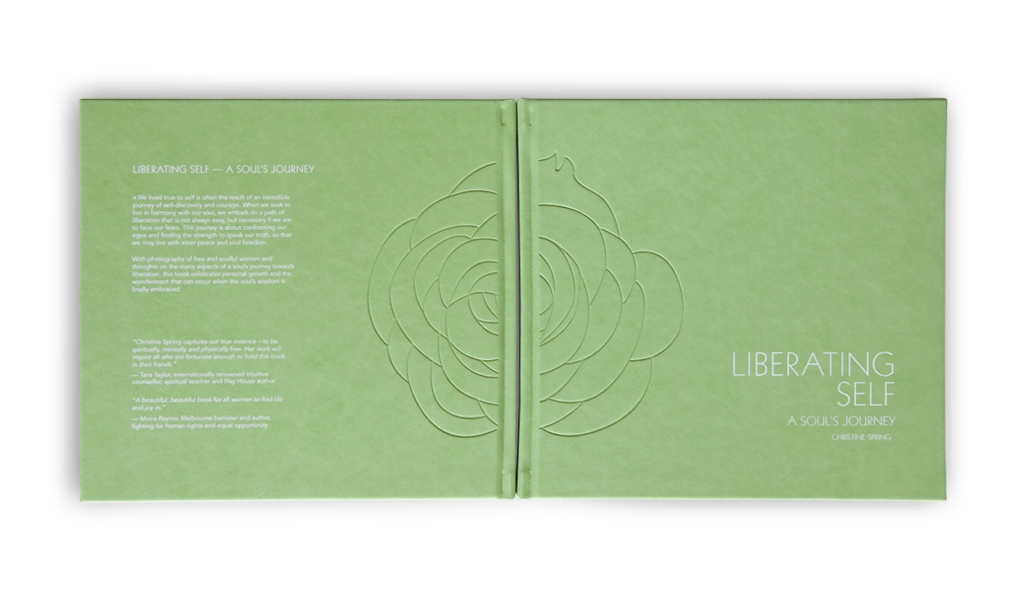 Liberating Self – A Soul's Journey, explores the path of liberating self to choose to live our dreams and the wonderment that can occur when the soul's courage is embraced.
To be inspired, download the entire ebook from my website for just $15 NZD
Or if you would like to purchase a beautiful hard copy of the book for $45 NZD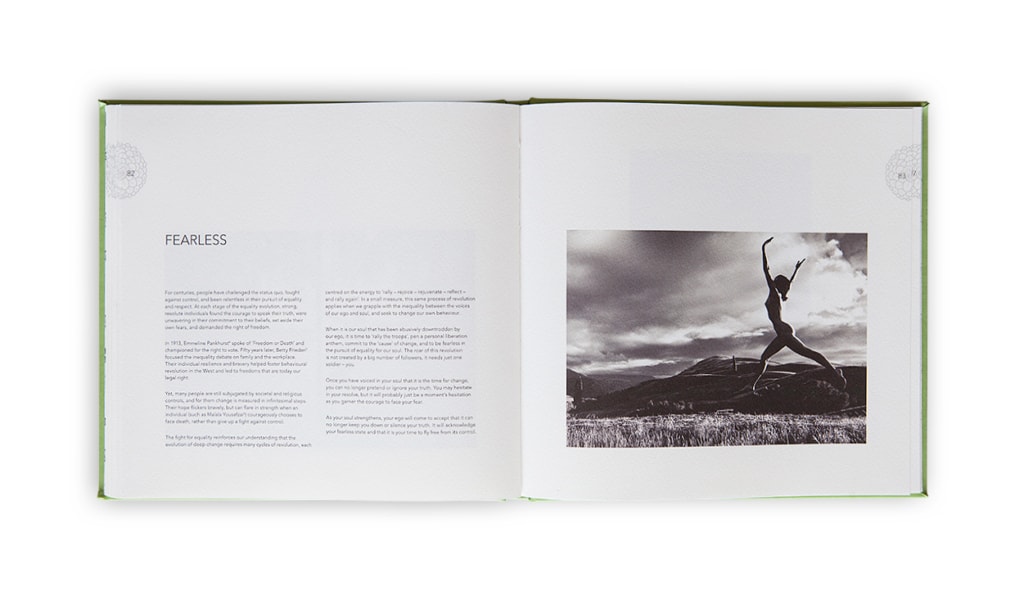 Thanks for being curious to connect and be inspired.
Christine x
Ps Check out my website and philosophy on www.christinespring.com
SaveSave
SaveSave
SaveSave
SaveSave
SaveSave
SaveSave