Truth – © Mackenzie & Holt
"Challenge yourself and believe!"
– The Roaring Souls Series –
Michelle Mackenzie – Mackenzie & Holt
One year ago, today I was walking along my local village – Ahuriri, Napier, New Zealand – and noticed a new shop. What stopped me in my tracks was that the tag line for this shop was "Live with what you love!" Immediately I went in and whoa – I was overawed. I was struck by this idea to live what you love.
As you know my mantra is "Challenge yourself and believe", but the lovely Michelle Mackenzie and Sally Holt absolutely decided to put this mantra into action! They both opted to leave their "safe and secure" pharmacy jobs and to put their belief in themselves. They opened a store and filled it with things that they love and truly believed that what they loved is what others would also love and want to live with.
When I walked in I did not realise that there was a deeper side to their ethos and the choice of items they chose to stock. Michelle wanted to create a boutique (because seriously it is far "warmer", than a plain old "cold" shop) that would support and celebrate local artisan women and give them a venue to sell their creativity. I found myself opening my mouth and saying to Michelle that she should stock my book "Liberating Self". I gave her a copy as an "opening day" present
Over the past year my connection with Michelle and Mackenzie and Holt has blossomed. They have also stocked my photography prints of my soul beauties from Liberating Self and images of Paris from my book Passion & Paris. But more than selling my book and prints Michelle has opened my world and connected me with people I would never have met. She does this for a number of her artisan suppliers – it is one of her special gifts – she shares stories.
Many women that have bought Liberating Self from Michelle have heard her share my story, giving context and connection to the concept of liberating self and finding courage to create and live the life you love. It has led to me being asked to speak on resilience to corporate lawyers, and on courage to those on a Mojo Journey retreat. Michelle is so passionate about the women whose products she stocks, that she feels compelled to share with the purchasers the women's stories and triumphs. You then end up buying far more than an object for your home – you are contributing and helping a woman to realise her dream.
One year on, Michelle is now the sole owner and creative force. Her courage and commitment inspired me to invite her to be a part of the Roaring Souls.  Her story, is her journey to commit to what she believes, to live a life that she loves and to use that knowledge to create a space to help others. She has chosen to listen to her soul's whisper, and to embrace its roar!
I am delighted to have the opportunity to introduce Michelle to you and let her share her story.
Michelle – you have made the huge leap from employee to business owner. You walked away from the 'safety" of being an employee, can you share with us a little bit about the journey to commit to your passion? What is giving you the courage to undertake this career change, face the judgement of others, and the financial risk? Was there a major catalyst that motivated the change to commit fully to your mission of "live with what you love"? ….. so many questions…..
I can honestly say I was in a place where I felt I had nothing to lose. Everything I knew as "safe" was gone, my marriage was over after 23 years, I had entered an unhealthy relationship that lasted 5 years, my children had grown and left home and were going through their own trials and tribulations, my family home gone. There was not one part of my life that was stable or familiar, and add to that menopause in all its glory, with it came anxiety, lack of confidence and a general feeling of grief and loss.
 Then if that wasn't enough my knee collapsed and I had to have surgery. Going back to work after that was not only physically hard I felt like I was dying inside. I didn't feel I mattered. I was operating on auto piolet. I would chastise myself for being so ungrateful and tell myself I was lucky to have a good job.
 I sunk deeper into despair. My niece convinced me to see my GP, and I burst into tears and told her what was going on in my life. She asked if I had considered leaving my job. My niece and GP listened to me saying I couldn't do that, I couldn't afford to do that and so on.
As crazy as it seems at nearly 50 years of age I needed permission to leave my job, I felt I was going to let everyone down, including myself. It was then my niece called my big brother and told him to give me permission to leave my job…he called me while I was at the doctor and said, "hand your notice in today". I did, and I have never looked back.
I used the next couple of months to think about what "set my soul on fire" I knew what I wanted to do, but still lacked the belief in myself to do it. I took an admin job for five mins and then straight back into pharmacy work. I knew straight away I could not do it for one more day, not one more minute I walked out and shared my idea with Sally Holt – that was when MACKENZIE & HOLT was born.
You have a beautiful vision to provide a platform for showcasing local women's creativity and passions, and encourage everyone to "live with what you love". You share your suppliers' stories and help them realise their dreams. Can you share with us some of the inspiration you have encountered and some of your personal highlights of this last year?
I have certainly had the privilege of meeting some amazing talented women. While I also stock some lovely things from male companies too, my passion is to support women and help them shine.
 I love to see women of all ages and stages shine. I always have time to listen to their dreams look at their products, if it isn't the right fit for me I will try and find an opportunity for them to grow their dream somewhere else. There have been times when it is just a bit of encouragement, or an empathetic ear that is needed to light their fire.
 Most women resonate with my story, or the story of the women I support. I have an architect-come-felt maker, her mother told her to use her inheritance to do what she loved, so she did. A designer became a candle maker. A Mum of four who started a local business making body care products. An artist who taught herself to paint while visiting with her mum in a rest home. These are my wonderful suppliers.
A talented mum who came into my store one day asked if I knew of anyone that would be interested in her baby clothes, I said I wasn't really a baby wear store and she turned to leave. I said I would still love to look at what she had, so she opened up her suitcase and the clothes she had were exquisite and I am now a stockist of these beautiful linen peter pan inspired pieces of deliciousness.
 One of my latest talented suppliers was a fashion designer and now owns a company employing 19 women making beautiful candles and home fragrance.
I can't go past this question without mentioning Christine Spring, we have sold somewhere near 340 copies of Liberating Self. This book covers the journey of many women, it covers the self-talk we do, the reasons we tell ourselves we can't and the inspiration we need to take that leap of faith and believe in self.
Michelle, I promised you only seven questions – so I will make the last three short – could you in a few words share some of your soul learning and wisdom –
What has your soul learnt about courage?
I have certainly learnt that when you begin to live you truth….your soul truth…things just happen…it just feels right. For me, I felt I had no other choice but to listen to what my soul needed to survive…really listen to what made my heart sing.
 How important is resilience and how have you grown it?
 The more I am able to believe in myself the more I am able to believe in other people. I love the saying "But what if I fall…but oh my darling what if you fly?" Nothing ventured, nothing gained. I expect to make mistakes, I expect somethings will not work as well as others….but at the end of the day I am doing what I love, and living what I love and most importantly being who I love.
If I asked your soul "what is freedom?" what would it say to us?
I think when we choose to be free, at a soul level, we act from a place of self-truth, as in we become true to ourselves. When you live in your truth amazing things happen, opportunities arise and people come into your life that you may never have met, for a reason, a season, or a lifetime. When you free yourself from fear of failure I believe you are on the true road toward liberation. Most important for me is Self-Love. When you achieve this, you have become a higher self. This is my aspiration and what I would love to inspire in other women.
My favourite quote has to be. 
 "she believed she could, so she did!"
It says it all.
Michelle – thanks so much! I wish you safe travels on your journey ahead and I really look forward to following your story on Facebook via Mackenzie and Holt.
You inspire me and I love that you are now "friend"!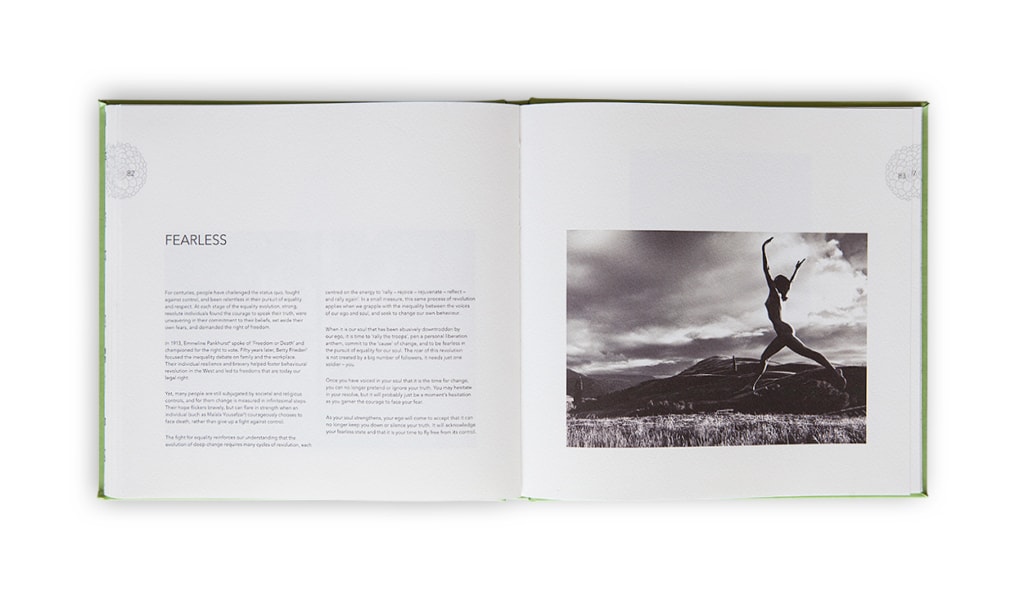 Liberating Self – A Soul's Journey, explores the path of liberating self to choose to live our dreams and the wonderment that can occur when the soul's courage is embraced.
To be inspired, download the entire ebook from my website for just $15 NZD "Liberating Self – A Soul's Journey"
Or if you would like to purchase a beautiful hard copy of the book for $45 NZD plus shipping please click below: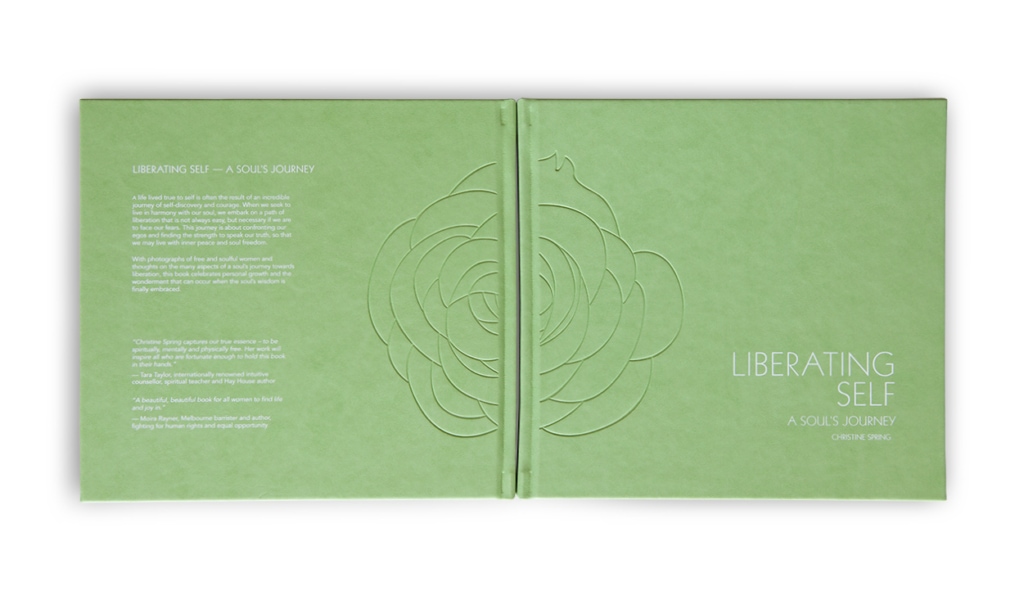 Thanks for being curious to connect and be inspired.
Christine x
Ps Check out my website and philosophy on www.christinespring.com
live what you love, live what you love, live what you love, live what you love
live what you love, live what you love, live what you love, live what you love