Puna Wera – Mohaka River | Image © Mojo Journeys
"Challenge yourself and believe!"
– The Roaring Souls Series –
Ange Tremain – Mojo Journeys
My happiest moments are when a new soul enters my Universe and I realise that we are here to interact and help each other on our individual journeys. It is often the moment when a shift in my journey begins and when a deep connection and friendship is formed. That is how it was when I first met Angela Tremain.
Ange had bought a copy of my book Liberating Self and she contacted me to see if we could meet. When we rocked up in near identical clothing I laughed, and then as we started to talk I realised that we were both on a committed journey to challenge ourselves, to grow and help others.
I talk about "Challenge yourself and believe", for Ange it is about setting a challenging journey to walk, to find a space and time to reconnect to mojo / essence. She truly believes you can "find yourself out there".
As Ange notes "your Mojo is synonymous with your 'energy' or your 'influence' it is, in short, what attracts people to you. A Mojo Journey is about investing the time to check in with and to nurture your Mojo to its full potential. On a Mojo Journey you are rewarded with soulful personal growth experiences in simply remarkable and otherwise inaccessible places."
Her new business is designed around creating these incredible walking journeys that help others find that space and time to reconnect to self and Mojo. It inspired me to want to invite her to be a part of the Roaring Souls series.  Her story, is her journey to commit to what she believes in and what feeds her growth and to use that knowledge to create a space to help others. She has chosen to listen to her soul's whisper, and to embrace its roar!
I was keen to interview Ange because to me she is a soul beauty that has consciously and authentically listened to the calling of her heart, of her soul. She is not afraid to break out of her comfort zone, to put aside her teaching days and to challenge herself to create a business based on soul growth.
I am delighted to have the opportunity to introduce Ange to you and let her share her story.
Ange – for most of your adult life you have been a school teacher. Yet, you have put that aside to embrace the risks of being an entrepreneur. Can you share with us just what is Mojo Journeys – and what is driving you to do this business venture? What is giving you the courage to undertake this career change, and face the judgement of others?
Thank-you Christine for your generous words, your words were the first thing that connected us via Liberating Self and they helped to confirm many of my beliefs and motivations for the Mojo Journey.
The Mojo Journey is in principle a trek in authentic, soulful and inaccessible places. Walking is a mindful activity and I want to enable people to step away from their demanding and complex worlds to experience the simplicity and peace in these places.  
Courage is an odd thing, it's something we all want to have, but very few of us want to have to use. Our instinct is to stick to the safe and comfortable, but periods of challenge are unavoidable in life. We need them to test our courage to develop grit and to grow. I have a mantra I repeat when I feel the fear creeping, it is simply "Bravery, faith, determination and grit."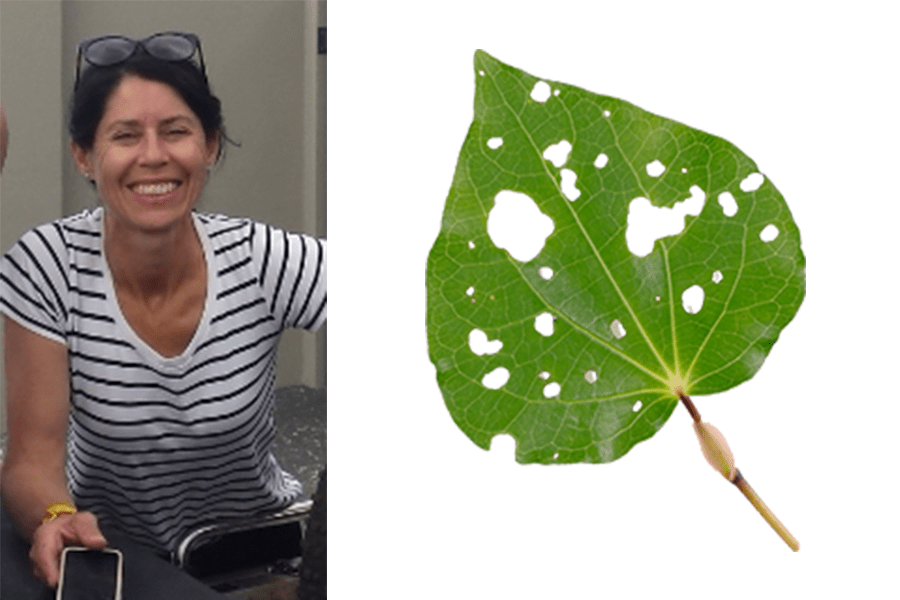 You spent over 30 years in teaching, can you share with us a little bit about the journey to commit to your passion? Was there a major catalyst that motivated the change to commit fully to your mission of "providing an opportunity to nurture Mojo"?
The journey towards committing to my Mojo Journey began when I experienced the 'Outward Bound' adult course 11 years ago. I credit that experience for highlighting the need to live life true to self. It started me on a journey to realising the incredible power nature has to literally ground you and to strengthen and heal.
As I observe the influence that physical challenge and self-nurturing in nature has on people I feel sure that we are in the simple and the sacred in nature, in ourselves, and our relationship with others.
The catalyst that motivated me to walk away from my safe and sure existence and commit to Mojo was my learnings and research around the 'growth mindset'. This has changed the way I live. I am now developing the confidence to take risks, to see failure as part of growth and enlist grit and persevere in the face of obstacles I will meet.
Can you talk to us a bit about your personal philosophy and why you have chosen the various walks for Mojo Journeys? What is so special about these walks?
You have a beautiful vision to provide a platform for inspiration and personal growth in others. Yet, I am wondering – why do you feel that taking a walk, in nature, will be a catalyst for people to look inwards?
The walks offered by Mojo are all simply beautiful, soulful, authentic, and off the beaten track. They are often not on formed trails and they graduate in their distance, duration and level of challenge. Currently the entry level walk is the Napier City art walk of 8 km and then scales up to the 21km coastal walk North to Waipatiki beach.
The authentic nature of the walks and places we go is key to me, some are rustic and raw others are iconic and inspiring. The best way to describe the places and their significance is that they are the Turangawaewae of those who inhabit them, Cape Kidnappers is the perfect example.
For generations the Cape, now divided into stations, has been tamed, farmed, passed from family to family. Over time the families have gathered stories of incredible dedication, pride and love for the land. The characters and personalities associated with these places are all passionate, generous and willing to share their Turangawaewae, their place, to stand empowered by this sense of connection.
Our instinct tells us and numerous studies have confirmed that the ability for someone to escape to the quiet, to walk and be mindful of the natural environment, has a marked influence on our mood, health and wellbeing. I believe this is a direct result of the opportunity to clear a space in your mind and in your reality to let that space be filled with empathy and wonder at the perfection of nature.
For me this space also becomes a place for reflection, it is uncluttered and provides a balanced and focused perspective to my thoughts.
Ange, I promised you only seven questions – so I will make the last three short – could you in a few words share some of your soul learning and wisdom –
What has your soul learnt about courage?
Engaging faith and belief in your ideas in yourself and in others is a great place to begin.
When you step out in courage for the first time, fear loses its power and you are on the journey. Weather it is the act of signing up for a physical challenge outside your present comfort zone, embracing a new form of technology or reading about effective communication in relationships, you have taken the first step.
It is then the ability to sustain the energy and work hard necessary to realise the benefit of your courage, from this point it becomes organic.
How important is resilience and how have you grown it?
Resilience is critical today for all humans. We can muse and offer theories as to why resilience has been eroded in our society, but the fact is some of the most confronting social statistics we read on a daily basis are as a result of this phenomenon.
Understanding the 'growth mindset' that sliver of academic knowledge delivered at a time when I was ready to hear it has ignited resilience in me. I believe with hard work I can achieve growth. I am not afraid to fail and if I do, I can use the learning to re-strategize and try a new pathway.
If I asked your soul "what is freedom?" what would it say to us?
Freedom is being true to self it is using your voice to make yourself heard while building strong and mutual connections with the people who share your life.
I always feel free when I am walking in beautiful and soulful places in nature and to quote and confirm Clarissa Pinkola Estes sentiments, it is like… 'leaning on the cheek of God'.
Ange – thanks so much! I wish you safe travels on your journey ahead and I really look forward to following your story on www.mojojourneys.com.nz
You inspire me.
The walks Mojo Journeys offer are all in New Zealand:
Tawhito -One day walk from Clifton to Ocean Beach – Cape Kidnappers, Hawke's Bay
Puna Wera – One day walk to Mangatainoka hot springs – Kaweka Forest, Hawke's Bay.
Rongokako – Coastal walk from Napier to Ocean beach via Te Mata Peak, Hawke's Bay, New Zealand.
Tiro Manu – Coastal walk and cycle from Napier to Ocean beach and then on to Waimarama Beach.
Tawhito -One day walk from Clifton to Ocean Beach – Cape Kidnappers, Hawke's Bay.
Rohe – One day walk from Westshore to Flat Rock, Napier, Hawke's Bay.
Check the website www.mojojourneys.co.nz if you are interested in nourishing your mojo! I am sure Ange will inspire your journey.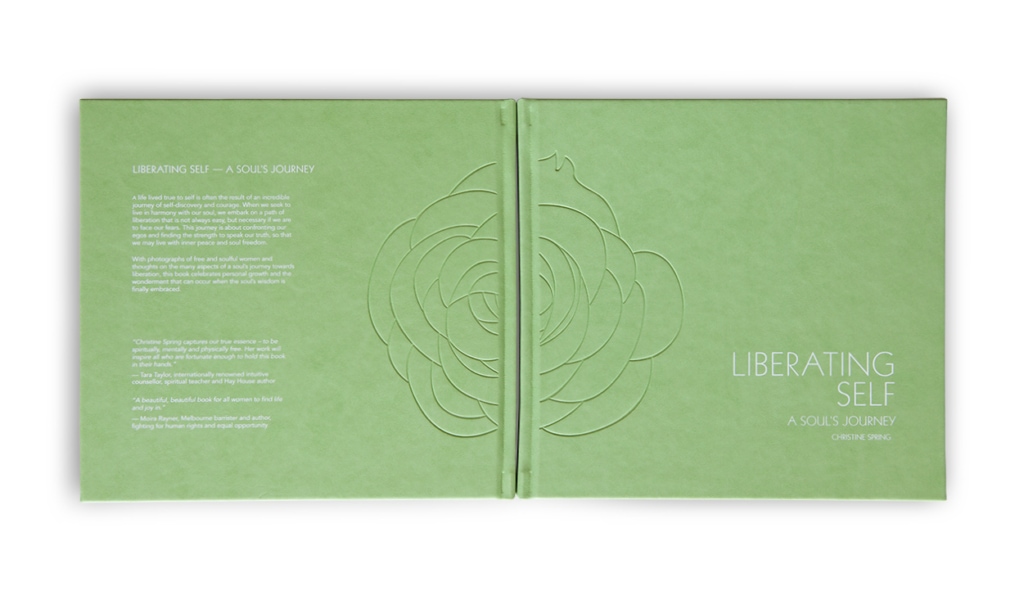 Liberating Self – A Soul's Journey, explores the path of liberating self to choose to live our dreams and the wonderment that can occur when the soul's courage is embraced.
To be inspired, download the entire ebook from my website for just $15 NZD…
Or if you would like to purchase a beautiful hard copy of the book for $45 NZD plus shipping…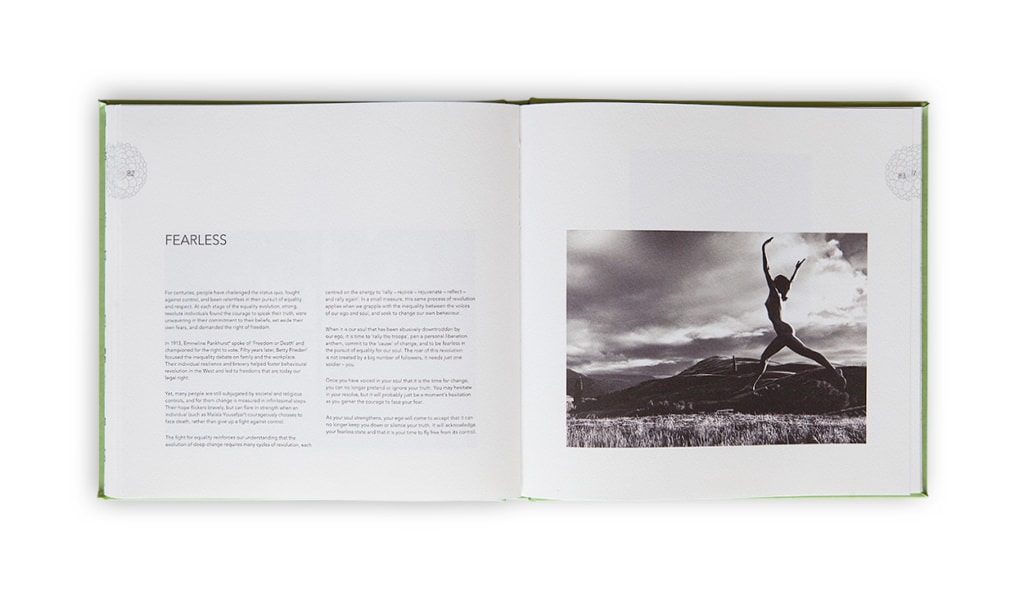 Thanks for being curious to connect and be inspired.
Christine x 
Ps. Check out my philosophy on www.christinespring.com
mojo journeys mojo journeys  mojo journeys  mojo journeys  mojo journeys  mojo journeys  mojo journeys  mojo journeys  mojo journeys