– Roaring Souls Interview with Joanne Fedler, Author –
She challenges you to believe, to trust in your story, and write it.
A phrase used by author Joanne Fedler is "Trust your story." She believes that each soul has a story to tell and that we are each born to write and share the narrative of our unique soul journey. In so many ways her work encompasses the call to "Challenge yourself, and believe." 
Throughout history, storytelling has always been the way that experiences, life lessons and wisdom were passed from one generation to another. However, Joanne believes that writing a book – telling a story – is not just the dominion of a few "authors", but something we can all achieve, if that is our dream. As she says – "Every book begins with a dream."
I was keen to interview Joanne because to me she is a soul beauty that has listened to the calling of her heart, of her soul. Joanne was a human rights lawyer who opted to recreate her life and become an author. She has changed her path to embrace her unique self in terms of her passion and I suspect her spiritual destiny. 
Joanne's life story is premised on having conceived of change, garnering courage, challenging self, and believing in her ability to liberate self and live a passionate life.  
I know that her journey from being a lawyer in South Africa to an author in Australia cannot have been easy, but she is a strong willed and determined woman. She has spent years fighting for women's rights, counselling abused women and setting up a not-for-profit advocacy centre to end violence against women. Hilariously – and something she regards as an honour – is that in 2004, Hustler magazine declared her "Asshole of the Month" for her view that violent pornography wasn't so fabulous for women's equality! This is a woman who is fearlessly committed to her values and principles. Her soul definitely "roars" with its truth!  
I am delighted to have the opportunity to introduce Joanne to you and let her share her story – one that includes her having authored 10 books and sold 650,000 books internationally.   
Joanne – your life story is premised on challenging yourself and believing in your ability, in your principles – you have even at one time been on a hunger strike. Your journey reflects that you have a strong and deep-seated faith in self, fearlessly committed to your beliefs and values. So, what I am keen to ask is – Where does this absolute faith in self come from? What influences in your life gave you the courage to believe in your voice – and speak aloud? 
When I was 14 all I wanted was to be pretty and skinny, but sadly I was neither. My dad took me aside and said, 'my darling, stop dieting. You will never be a model. But why would you want to be? Trust me, you will be other things. At the time, I couldn't imagine what those 'other things' could be, but I knew they had nothing to do with how I looked. 
I grew up with an older sister who is deaf, and saw how hard she had to fight to find her voice and be heard. I also grew up in South Africa during Apartheid. In life, we have to choose who we are and what we stand for. If there's an injustice, we must speak up – sometimes on behalf of those who have no voice.  
I guess my faith in myself comes from knowing that I am not here to look pretty. There are more important reasons for me being here. I'm here for a short time, so I had better use my time well and make a difference. 
Can you share with us a little bit about the journey to put aside your legal work and commit to your passion and dream to become an author? It must have been hard – given your desire to help put an end to domestic violence. Was there a major catalyst that motivated the change to commit your heart, your everything to writing?  
The violence in South Africa crept closer and closer to my family – and then it got too close and someone very dear to me was brutally attacked. I had an 18 month old daughter and knew I had to get her to a country where it was safer. My family immigrated to Australia in 2001, and for the first three years, I raised my children, not knowing how I would ever reinvent myself. But finally, when I emerged from the heartbreak of leaving my homeland, and I realised it was an opportunity to reinvent myself, I recommitted myself to finishing a novel I had begun in my late twenties. That's when my writing career took off. 
It's been 12 years now since your first novel 'The Dreamcloth' was published, and you have gone on to be successful with many of your subsequent books. The magic thing is that you now mentor and help others tell their stories through your Author Awakening Adventure and your publishing house Joanne Fedler Media which is premised on WINGS (words inspire, nourish and grow the spirit). What do you think of as the soul magic ingredient that has added to your success and will help your mentoring work with aspiring authors?  
The energy of my life has moved from ego to service. I have committed myself to serve other voices. Since that shift, the universe has really gotten on board and my writing retreats, writing and mentorship programmes are always oversubscribed. I truly want to support aspiring authors to bring their stories into the world.  As soon as we think of ourselves as part of the human family, interconnected and here for each other, we are able to achieve so much more.  
Joanne, I promised you only seven questions – so I will make the last three short – could you in a few words share some of your soul learning and wisdom – What has your soul learnt about courage? 
Our greatest moment of strength comes from our deepest vulnerabilities. When we face our worst fears with the desire to become strong, we not only embody courage, but give it to others in the process. 
How important is resilience and how have you grown it? 
If we don't get stronger day by day, moment by moment, lesson by lesson, we are not doing justice to the precious gift of our time on this planet. Strength and resilience is also a choice, a mindset. I teach my writers six qualities of resilience in my Author Awakening Adventure online course, because I believe it's the foundation of all success (in life, love, spiritual growth, business, creativity, intimacy.) 
If I asked your soul "what is freedom?" what would it say to us? 
Freedom is choice. Which we always have. We don't choose what happens to us, but we have the freedom to decide what story we tell about our lives and the meaning we give to it. 
 Joanne – thanks so much! I wish you safe travels on your journey ahead and I really look forward to following your story on www.joannefedler.com . 
You inspire me. 
Liberating Self – A Soul's Journey, explores the path of liberating self to choose to live our dreams and the wonderment that can occur when the soul's courage is embraced.  To be inspired, download the entire ebook from my website for just $15 NZD "Liberating Self – A Soul's Journey"  
 Or if you would like to purchase a beautiful hard copy of the book for $45 NZD plus shipping …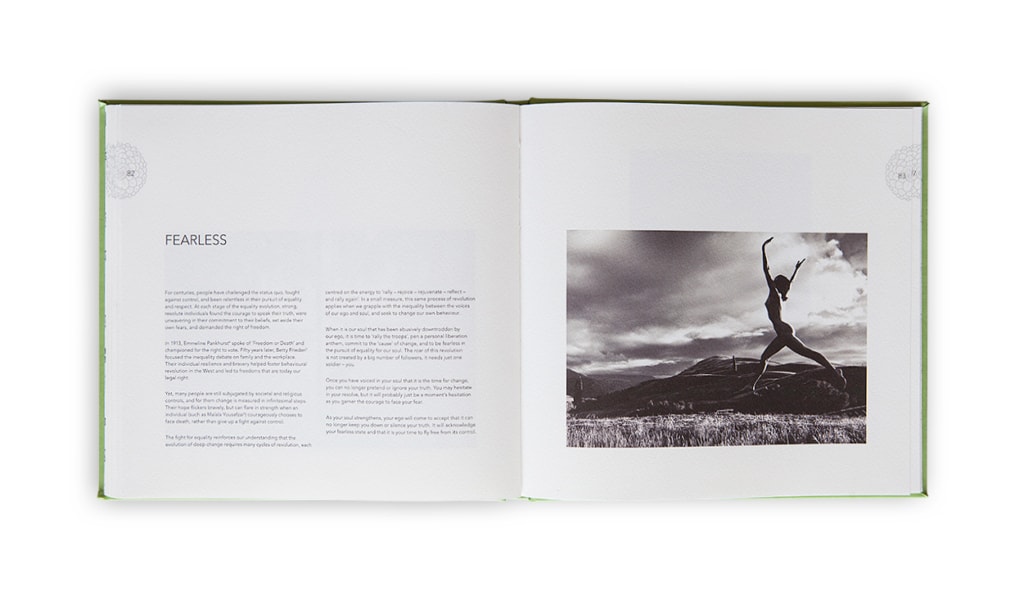 Thanks for being curious to connect and be inspired.
Christine x 
Ps Check out my philosophy on www.christinespring.com
SaveSave